Cavity 55 | Cavity Fluid | 24 pk
SKU: 1-CAV55
Features:
A low odor cavity fluid with especially good disinfection and deodorizing capability.
Features four proven preservatives and disinfectants.
Quickly penetrates to areas where putrefaction and odor production are taking place and stops them.
Excellent disinfectant properties of glutaraldehyde.
Embalmer's tips:
Unique formulation of Methanol, formaldehyde and glutaraldehyde to desiccate and preserve tissue.

Low index but works like a high! 
Price is for a 24pk case of 16oz/473ml bottles
(8 index)
SKU: 1-CAV55
Regular price
$118.54 USD
Regular price
Sale price
$118.54 USD
Unit price
per
Sale
Sold out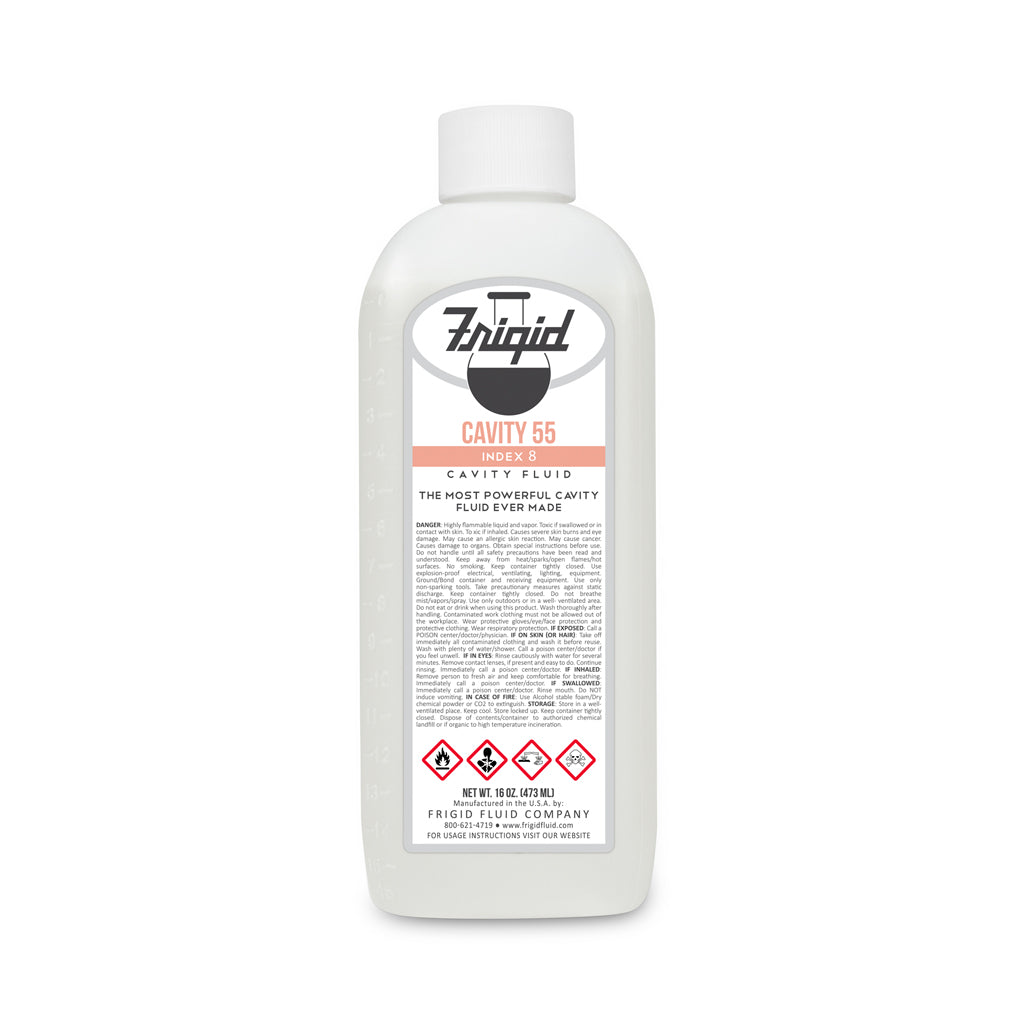 Product Specifications
Product Information
SKU
1-CAV55
Fluid Type
Fluid Index
8 Index
Bottle Size
16 oz
Case Size
24 pk
Unit weight
31 lb
Recommended Used For

Normal Case
Cases that require disinfection & deodorizing

Safety Data Sheet
Safety Data Sheet
Product Information
Product Name
Cavity 55 | Cavity Fluid | 24 pk -

Default Title

SKU
1-CAV55
Components
Components
31 lb
Device Information
| | |
| --- | --- |
| Minimum Dimensions | |
| Maximum Dimensions | |
| Weight | |
Usage Guide



Cavity 55 (8 index)

Normal cases: 2 pints.


Larger bodies:

 may require 3 or more pints.

Special Circumstances:


Bodies with extensive putrefaction may require 3 or more pints.

Additional Uses:
For external embalming and/or bleaching, saturate cotton with 5-Purpose Cavity. Apply the cotton pack to the area to be treated and cover the pack with plastic. If possible, allow it to work overnight.