FORMALIN CREAM | External Embalming Cream
SKU: 1-CREAFORM
Features:
A surface embalming cream that penetrates deep into tissue to preserve and disinfect.
Control tissue hardness precisely by varying the quantity used and the period it is in contact with the body.
Light pink color will not stain or bleach so it can be applied to the face with confidence.
Embalmer's tips:
A MUST HAVE product around the prep room. Can be used on decedents with arterial interruption due to trauma or autopsy issues.
Eliminates the need to hypodermically inject face or hands, and the need for cavity packs
It will not discolor the skin, can be left on for 3/4 days and it doesn't dry the skin out.
Applies and removes easily, and you determine how firm the tissue will be based on how much you apply to the area.
1lb/0.454 kg jar
SKU: 1-CREAFORM
Regular price
Sale price
$48.32 USD
Unit price
per
Sale
Sold out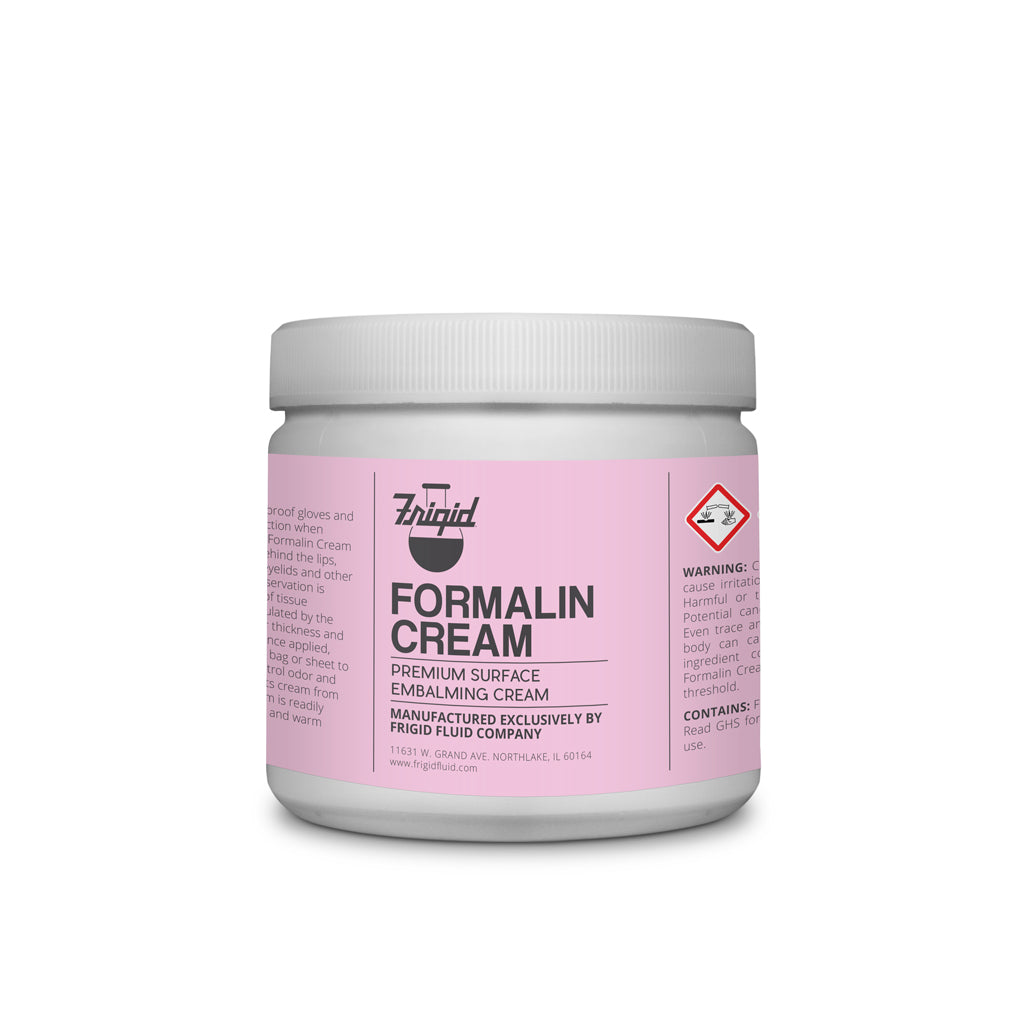 Much like its counterpart Vis-O-Guard Gel, Formalin cream is a surface embalming agent formulated to preserve and deodorize. Different from the gel, the Formalin cream is more viscous and works more like a thick cream and therefore the embalmer will feel confident applying the cream to the backside of the body without the worry of it dripping off.  It may also be used as an alternative to the gel when applying to the face to help prevent over-embalming or dehydration. 
It may also be combined with Velva Massage cream when less powerful concentrations are needed.