NATURAL TONE | Silitech | Arterial Fluid | 24 pk
SKU: 1-NATTONE
Features:

Normal case fluid with the addition of dual surfactants; SILITECH and triethanolamine to provide excellent hydration and distribution. 
A cosmetic effect that furnishes a uniform, life-like texture and color to the skin with a natural feel that is soft and smooth.
Embalmer's tips:
For decedents with a naturally warm undertone. 
If you want excellent color diffusion and pliable skin post-embalming, this is the fluid for you.
Mix with 36 Plus for normal cases.
Price is for a 24pk case of 16oz/473ml bottles
(20 index)
SKU: 1-NATTONE 
Regular price
$118.54 USD
Regular price
Sale price
$118.54 USD
Unit price
per
Sale
Sold out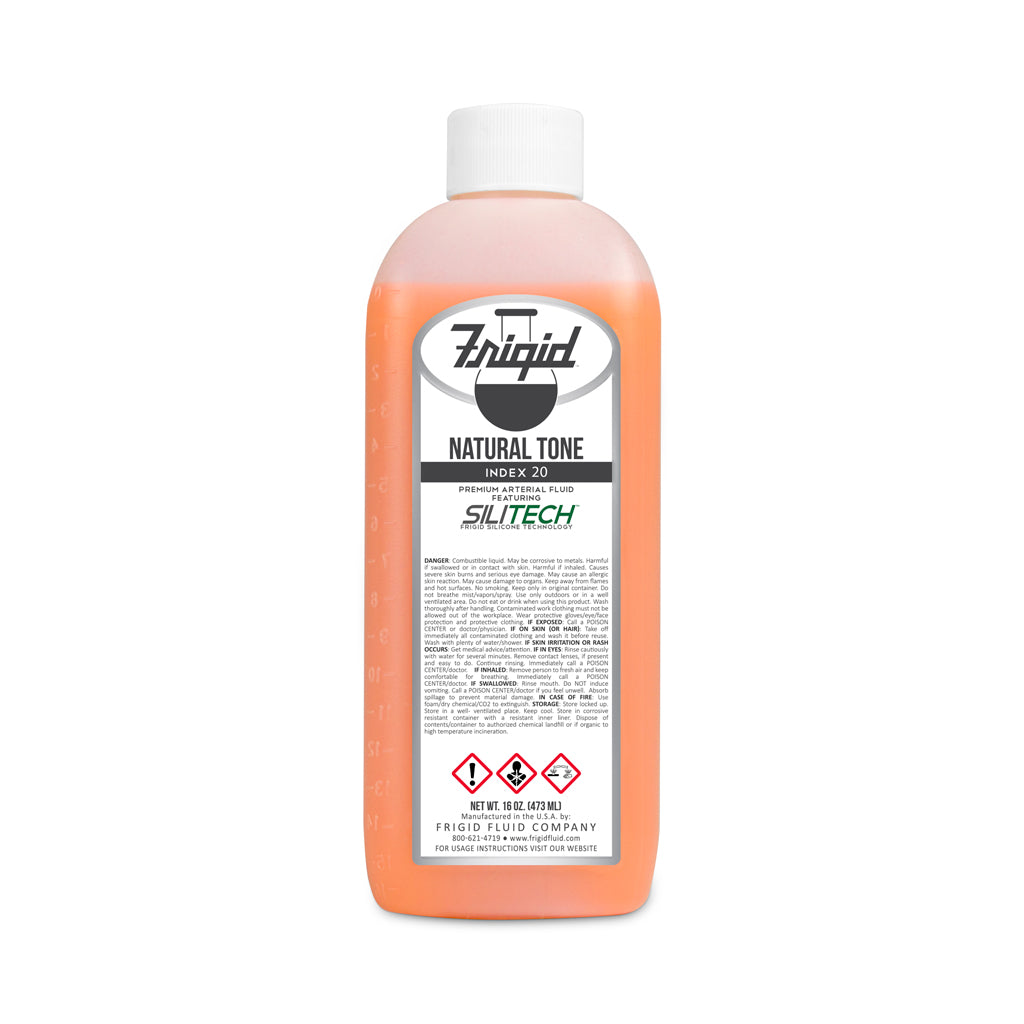 Product Information
| | |
| --- | --- |
| Fluid Type | |
| Fluid Index | |
Product Information
Product Name
NATURAL TONE | Silitech | Arterial Fluid | 24 pk -

Default Title

SKU
Components
Device Information
| | |
| --- | --- |
| Minimum Dimensions | |
| Maximum Dimensions | |
| Weight | |
Usage Instructions
Natural Tone (20 index, Silitech)
Normal cases: use 6 to 8 ounces of Natural Tone per gallon of water.
Smaller cases, depending on the condition of the body, 4 to 6 ounces per gallon may be sufficient.
For additional firmness use 8 to 10 ounces per gallon or as professional judgment dictates.
Special Circumstances:
Use Water/Clot Guard when moderate to heavy clotting is anticipated or distribution seems to be poor.
Free Flo or Plasma Flo may be used as a co-injection if congealed or clotted blood is anticipated.
Other Considerations:
In hard water areas: add 2 to 4 ounces of Water/Clot Guard.