Plasma Flo | Pre-Injection Fluid | 12 pk
SKU: 1-PLASFLO
Features:
For embalming bodies when congealed and clotted blood is anticipated.

Clears and prepares the vascular system for optimum fluid distribution and penetration.

Its special alkaline formula loosens and breaks up coagulated blood so that drainage can be established even in difficult cases such as burned or frozen bodies, or when extensive chemotherapy has taken place.

As a co-injection fluid, Plasma Flo can be used with all aldehyde type arterials to enhance drainage, distribution, and penetration with a milder action by the arterial fluid. 
Embalmer's tips:
Plasma Flo and Frigid Solvol compliment any arterial solution you create. 

If pressed for time and you can't allow a body to get back to room temperature after refrigeration, use Plasma Flo and Solvol (about 4oz of both) along with 2 bottles of Standard and 1 bottle of 36 Plus in a 3 gallon water solution. Clots will come out steadily throughout injection. The body will rest into room temp and there will be no adverse effects. Firmness and natural skin texture will hold for many weeks. 
Price is for a 12pk case of 16oz/473ml bottles.
SKU: 1-PLASFLO
Regular price
Sale price
$82.25 USD
Unit price
per
Sale
Sold out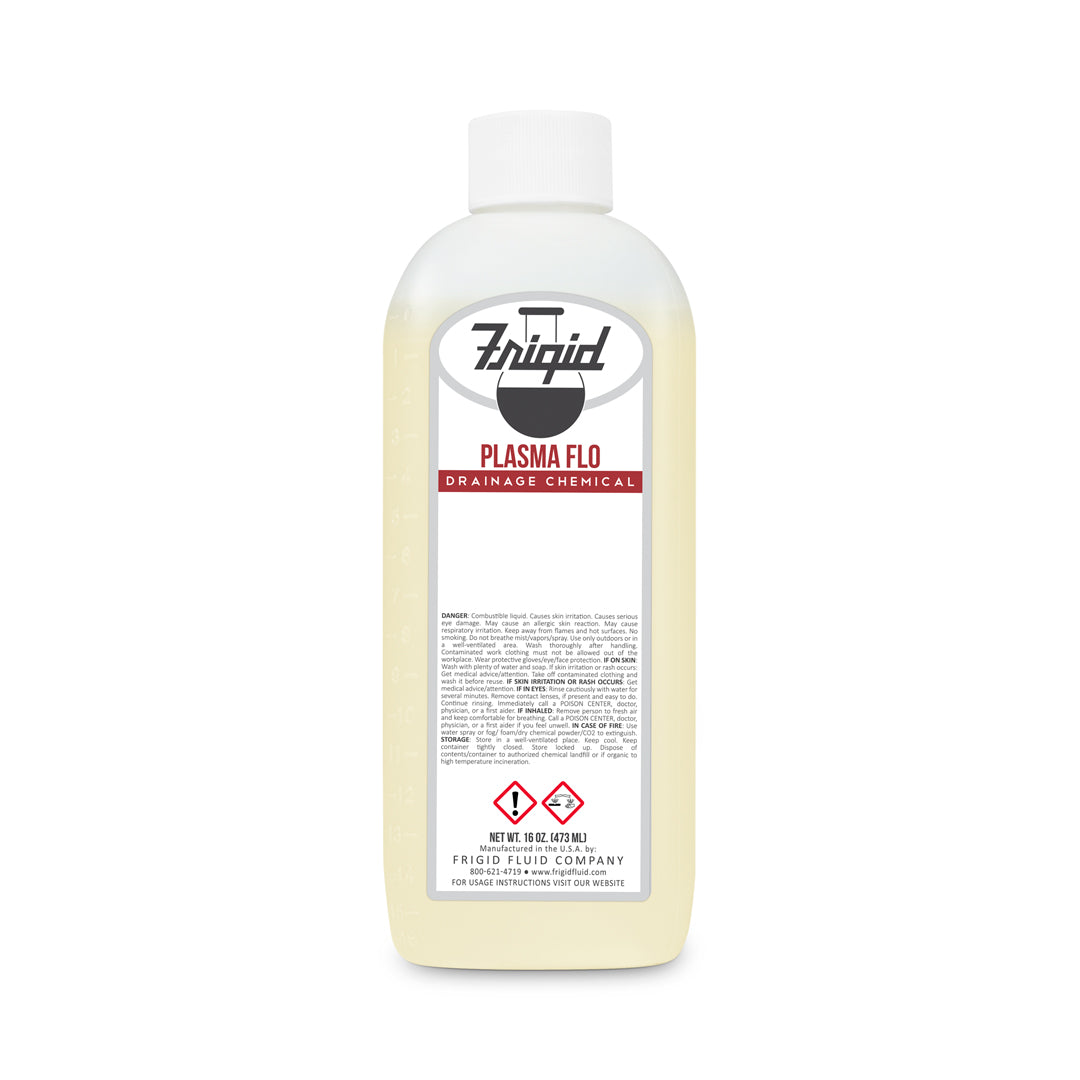 Usage Guide
Plasma Flo
Use 8 ounces of Plasma Flo per half gallon of water as a pre-injection fluid.
As a co-injection use Plasma Flo at 2 to 8 ounces per gallon of diluted arterial fluid.
Special Circumstances:
Use 2 ounces per gallon with cases where light clotting is expected or when a mild, well-balanced arterial is being used.
Use 4 or more ounces where heavier clotting or extensive chemotherapy is expected or observed and/or when a stronger arterial is being used.
Other Considerations:

In hard water areas the action of Plasma Flo can be enhanced by the addition of 2 to 4 ounces of Water/Clot Guard per gallon.