ROSE COLORTONE DYE | Injection Dye | Sold Individually
SKU: 1-ROSECOL
Features:
Non-formaldehyde, concentrated dye.
Produces a natural, long-lasting, life-like color and cosmetic effect.

Rose Colortone Dye is compatible with all arterial and supplemental fluids.
Embalmer's tips:
A great dye to use when training apprentices! It shows very well throughout the body allowing you to see the fluid is properly distributing.
Will bring a very lively and natural color to nail beds and palms of the hands. 
Never blotchy or darkening to the skin, regardless of skin tone, so its useful on every case. 
Often times makeup is unnecessary because of the appearance it produces.
Price is per 16oz bottle.
SKU: 1-ROSECOL
Regular price
Sale price
$9.49 USD
Unit price
per
Sale
Sold out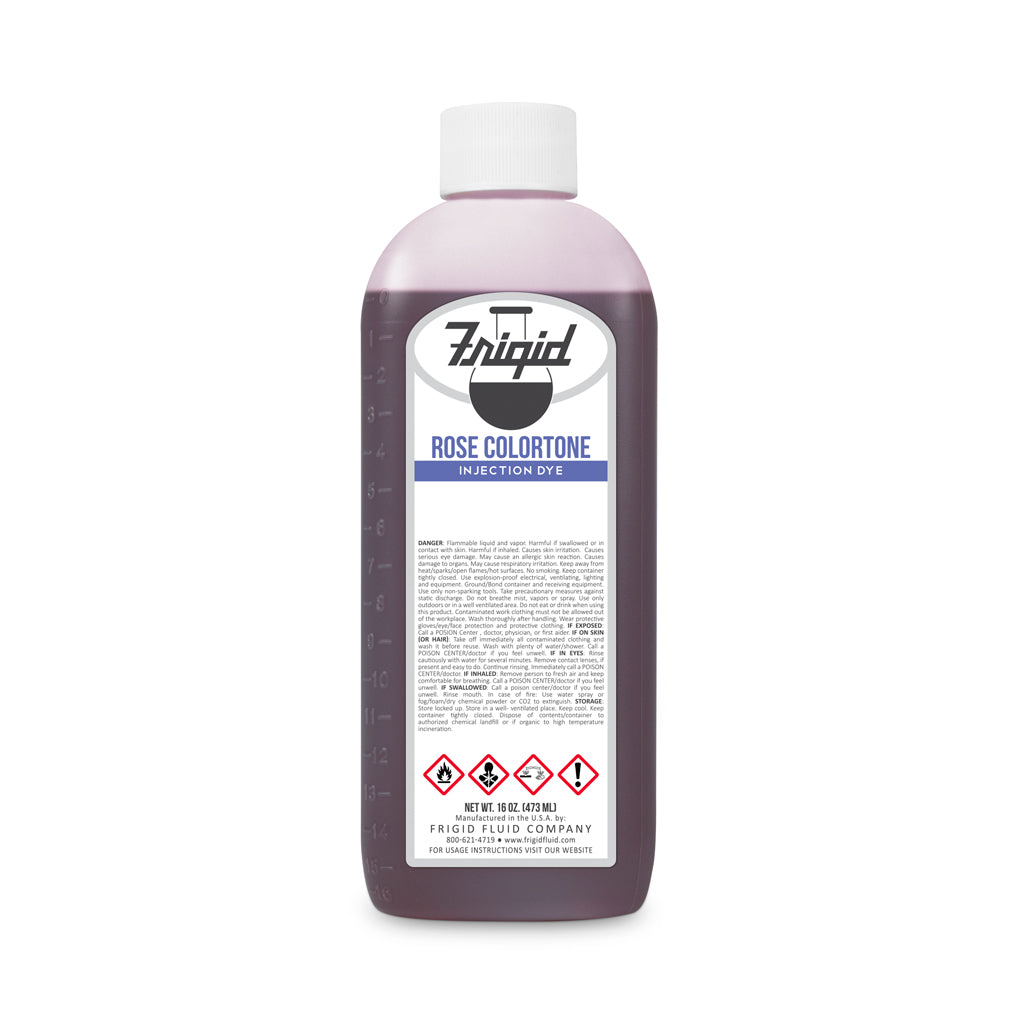 Usage Instructions
Rose Colortone Dye
Start with 1 capful of dye in the diluted arterial fluid.
Add additional dye if needed.
Solvol (Pre-injection)
Use 2-4 ounces per half gallon to flush arterial and capillary system to allow better distribution and penetration of arterial solution.
The concentration will vary with age, the condition of the body and the cause of death.
Initial injection down a leg will help to determine the proper concentration and if additional dye will be beneficial.
Special Circumstances:
Infants: use 8 to 10 ounces of Solvol per gallon of diluted arterial fluid.
Additional Uses:
Useful as a bleaching agent and flushing of discolorations.
Rose Colortone Dye
This is the most amazing dye that can be used conservatively and aggressively with superior results. It's special mixture allows for deep penetration and long lasting effects (it won't fade over time). Must have!