FRIGID STREAMLINER MOBILE SET UP CART
SKU: 3-STRM614
The Streamliner is designed to work best when paired with a Frigid casket lowering device with placer set, giving you agravesite setup that is both safe and completely mobile.

The Streamliner enables your setup to remain intact between burials.
The tow bar is removable, allowing skirting to be attached.
The Streamliner will relieve strain on the pallbearers' backs, while two wheel brakes and wheel locks ensure that each burial takes place without mishap.
Consistent use of the Streamliner Mobile Stand & Casket Carrier will lengthen the life of your Frigid lowering device by protecting it from drops and other accidents.
The Streamliner ships complete with tow bar and one pair of steel channels. The drape comes in three colors and is available at an extra charge.
Oversize option available. Frame is 6 inches wider to accommodate the Master Oversize device.
Regular price
$3,958.19 USD
Regular price
Sale price
$3,958.19 USD
Unit price
per
Sale
Sold out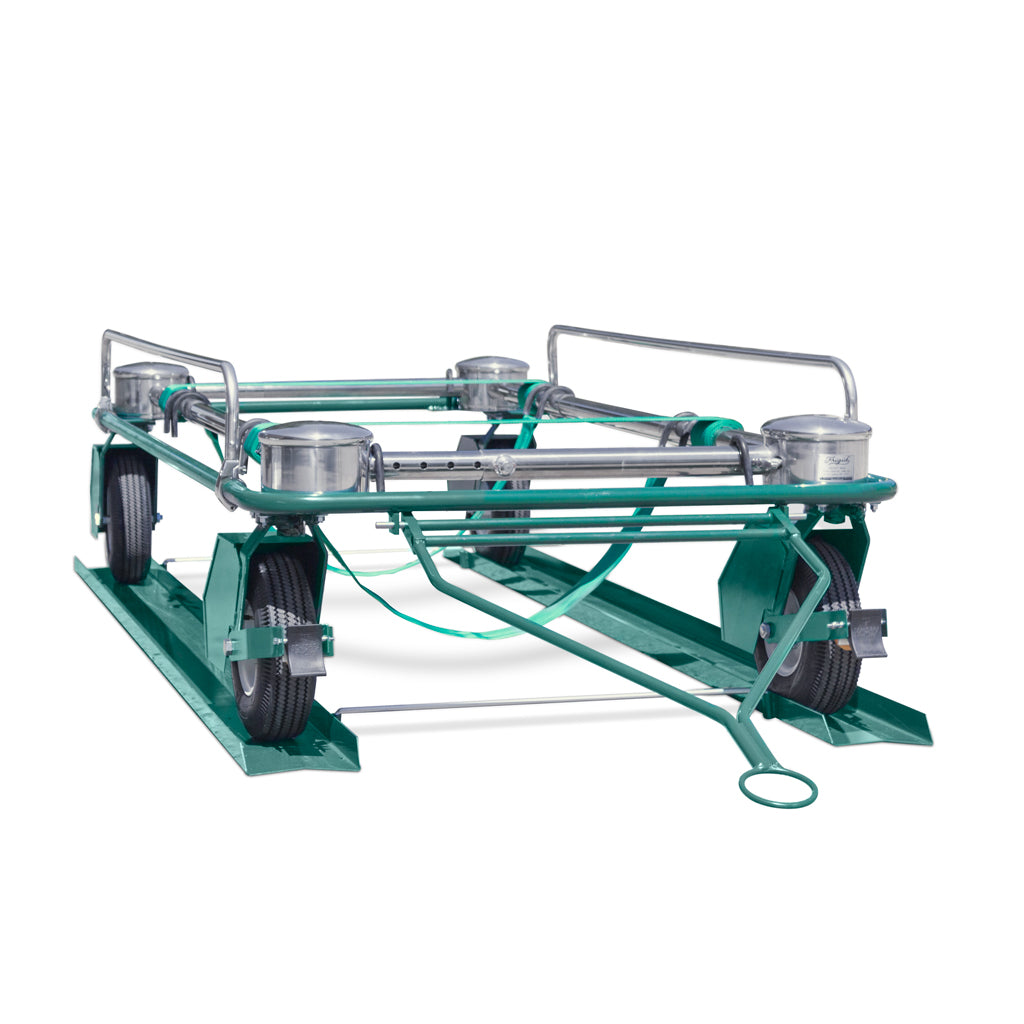 Streamliner Lowering Device Test
Hello I am writing a review about the streamliner casket lowering device. This device is new to us at our cemetery here in Georgia. For about a few months we didn't know exactly how to properly use the device, and then after seeing a youtube video on the use of it we decided to test it out. I took the lead in setting it up and using it. I'm not sure exactly if I had it set up properly or not but it did very well during the service. We received great reviews from the funeral home regarding the use of the new equipment. I have included photos for your review and criticism.
PROS:
- ease of set up
- ease of tear down
- transporting device
CONS:
- no clear instructions on how to connect the skirt (only 6 total hook and loop fasteners)
- frame of device is about 3-5 inches larger than the lowering device, which causes personnel to reach further to retrieve straps after lowering the casket
- not able to use the Wilbert Way device
- the wheel tracks do not allow the wheels to be centered (see picture for quality)